Our Story & Our Vision
In 2007, MoneySolver started as a small tax relief company with a handful of tax professionals and an ex-IRS agent. In an industry plagued with high-profile scandals, our hardcore ethics and trusted reputation have made us a leader in tax relief. But, that was only the beginning of our story…
Over the years, we began to notice that many of our clients were struggling with other financial problems and we wanted to help. So, we strapped on our money-solving boots and expanded our services.
See the moments that make us proud to be MoneySolver in the timeline below.
Tax Defense Network Founded
We were born as Tax Defense Network in Jacksonville, FL. Our new crew of tax professionals broke through the clutter of tax debt resolution by offering trust — and results — instead of scams. Visit the site
Saved the Town of Lynch, Kentucky From the IRS
Voted A "Fastest-Growing Private Company"
By Jacksonville Business Journal, providing jobs to the city in a time of economic hardship. Read More
BBB Torch Award For Business Ethics
1st BBB Torch Award for Ethics
Hired 200th Employee
Order up 200 desks and 200 birthday cakes, please.
Best Company Award
Ranked #1 Overall Company By Best Company
BBB Torch Award for Business Ethics
2nd BBB Torch Award for Ethics
Celebrated 10 Years
We consulted on $10.3 billion in tax debt in just a decade. We celebrated by hiring a new CEO.
Recognized as One of the "Top 5 Best Places to Work in Jacksonville"
Career website Zippia rated local companies and saw that our culture was something to be admired. We don't disagree. Read More
Launched Student Loan Solver
So long, taxes-only status. Our first student loan services product opened the door to even more financial solutions.
Provided Free Tax Prep to Hurricane Harvey and Irma Victims
Hurricane season left Texas and Florida in shambles (including our Jacksonville area). We knew we had to do what we could to give one less financial worry to victims.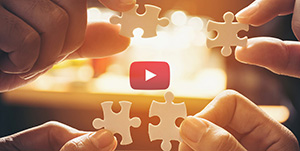 Expanded as MoneySolver
Released Monthly Scholarships
Every little bit helps, especially when a 250-word essay is all you have to do for a chance to win.
Hired 300th Employee
Increased growth means more passionate minds helping transform our clients' financial futures.
Recognized as One of Glassdoor's Best Places to Work
This award from Glassdoor recognizes employers that shine brightest according to employees. We ranked in the top 20 small and medium businesses, so I guess you could say we shine pretty bright. View the list
#PayMyStudentLoans Winner Receives $50k
With our help, she paid off her loans and finally had the money to adopt a furry friend! View past winners
Jacksonville Business Journal Best Places to Work
Recognized as one of the Top 10 Places to Work (large companies) in Jacksonville, FL. This award from the Jacksonville Business Journal highlights companies that go above and beyond to provide a rewarding work environment for their employees. See this year's winners